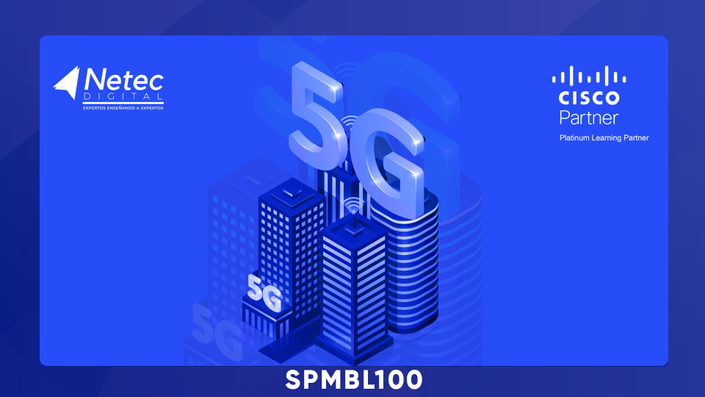 SPMBL100 - Cisco Service Provider 5G Technologies Foundations
SPMBL100 - Cisco Service Provider 5G Technologies Foundations
Ver video
Inscríbase por

$750 USD*

*Precio antes de impuestos.
¡Aprenda, practique y consulte sus materiales y laboratorios durante 6 meses!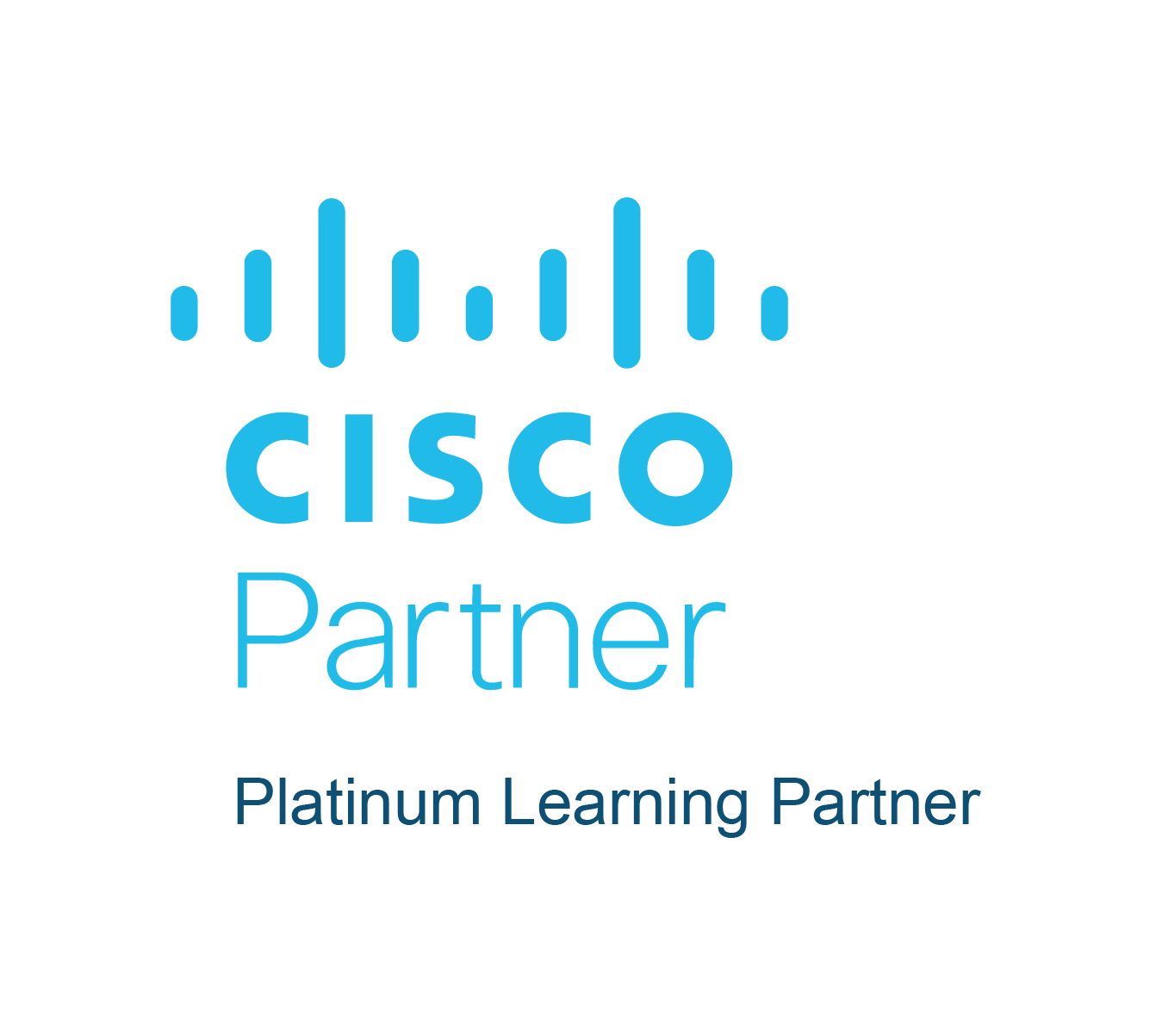 Características del curso
Contiene todos los elementos interactivos necesarios para aprender y practicar como en un aula presencial, pero con la ventaja de aprender libremente y a su ritmo. El curso está en inglés ya que es la mejor manera de adaptarse a los conceptos que aparecerán en el examen de certificación.

Las clases
Videos HD subtitulados dirigidos por un instructor en inglés.

Práctica y reforzamiento
Evaluaciones graduadas y acceso por 6 meses a laboratorios.

Herramientas adicionales
Marcadores de página, medallas por logros y progreso, glosario de conceptos.

Diploma Cisco
Al final recibirá un diploma de Cisco que avala sus estudios.

Temario del curso

Cisco Service Provider 5G Technologies Foundations
SPMBL100 v1.0

What you'll learn in this course
The Cisco Service Provider 5G Technologies Foundations (SPMBL100) v1.0 course introduces mobile network components, basic 5G concepts, and features of 5G technology including faster data speeds, higher device capacity, and improved user experience. You will examine the mobile packet core solutions, 5G transport architecture, and Cisco® automation and orchestration tools used in 5G networks. You will also learn about the Cisco 5G Non-standalone (NSA) and the Cisco Ultra Cloud Core 5G standalone (SA) platform solutions, the Cisco 5G converged Software-Defined Networking (SDN) transport architecture, and Cisco edge computing solutions. You will study the Cisco Network Function Virtualization (NFVI) architecture, Cisco Network Services Orchestrator (NSO), and Cisco Elastic Services Controller (ESC). You will learn how 5G is distributed with Telco Data Center (DC) with Cisco Application Centric Infrastructure (Cisco ACI®). And finally, Zero-Touch Provisioning (ZTP), Cisco Crosswork™, and the Cisco 5G security architecture will also be presented.
Objectives
After taking this course, you should be able to:
Describe mobile network architecture basics
List enabling technologies for 5G and describe 5G key use cases
Perform basic operations on a Cisco 5G NSA mobile packet core
Describe the Cisco 5G Converged SDN Transport Architecture
Describe Cisco NFVI and perform basic operations using Cisco ESC and Cisco Virtualized Infrastructure Manager (VIM)
Describe Cisco service provider automation and orchestration solutions to deploy and manage 5G network functions
Describe the Cisco Ultra Cloud Core architecture and deploy the Cisco SMI
Explain the 5G ready distributed Telco DC with Cisco ACI solution
Describe the Cisco 5G security architecture
Prerequisites
Before enrolling in this course, you should have knowledge in the following areas:
Knowledge of general networking concepts
Experience working with command-line interface (CLI)-based network devices
Basic understanding of Multiprotocol Label Switching (MPLS)
Familiarity with service provider architectures
The following Cisco course may help you meet these prerequisites:
Implementing and Administering Cisco Solutions (CCNA®)
Understanding Cisco Service Provider Foundations (SPFNDU)
Lab outline
Investigating the EPC and xHaul Device Operations
Deploying Cisco Ultra Gateway Platform with CUPS
Configuring the EPC for 5G NSA
Network Slicing with Segment Routing
Deploying a VNF using Cisco ESC
Using ZTP and Telemetry
Using Cisco Crosswork Optimization with NSO
Deploying the Cisco SMI and Cisco Ultra Cloud Core