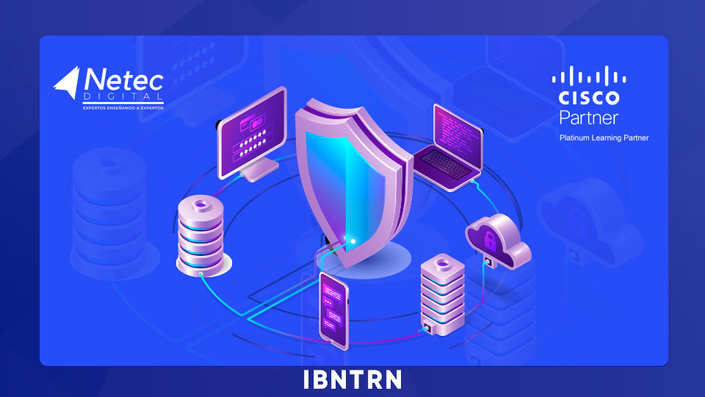 IBNTRN - Transforming to a Cisco Intent-Based Network
Implemente sistemas de analítica, machine learning y automatización para mejorar hasta en un 65% los tiempos de respuesta en la red.
Ver video
Una implementación completa de Redes Basadas en Intención (IBN) reduce los tiempos de entrega de la infraestructura de red entre un 50% y un 90%, al tiempo que disminuye el número y la duración de las interrupciones en al menos un 50%.
Inscríbase por $1500 USD

*Precio antes de impuestos.

¡Aprenda, practique y consulte sus materiales y laboratorios durante 6 meses!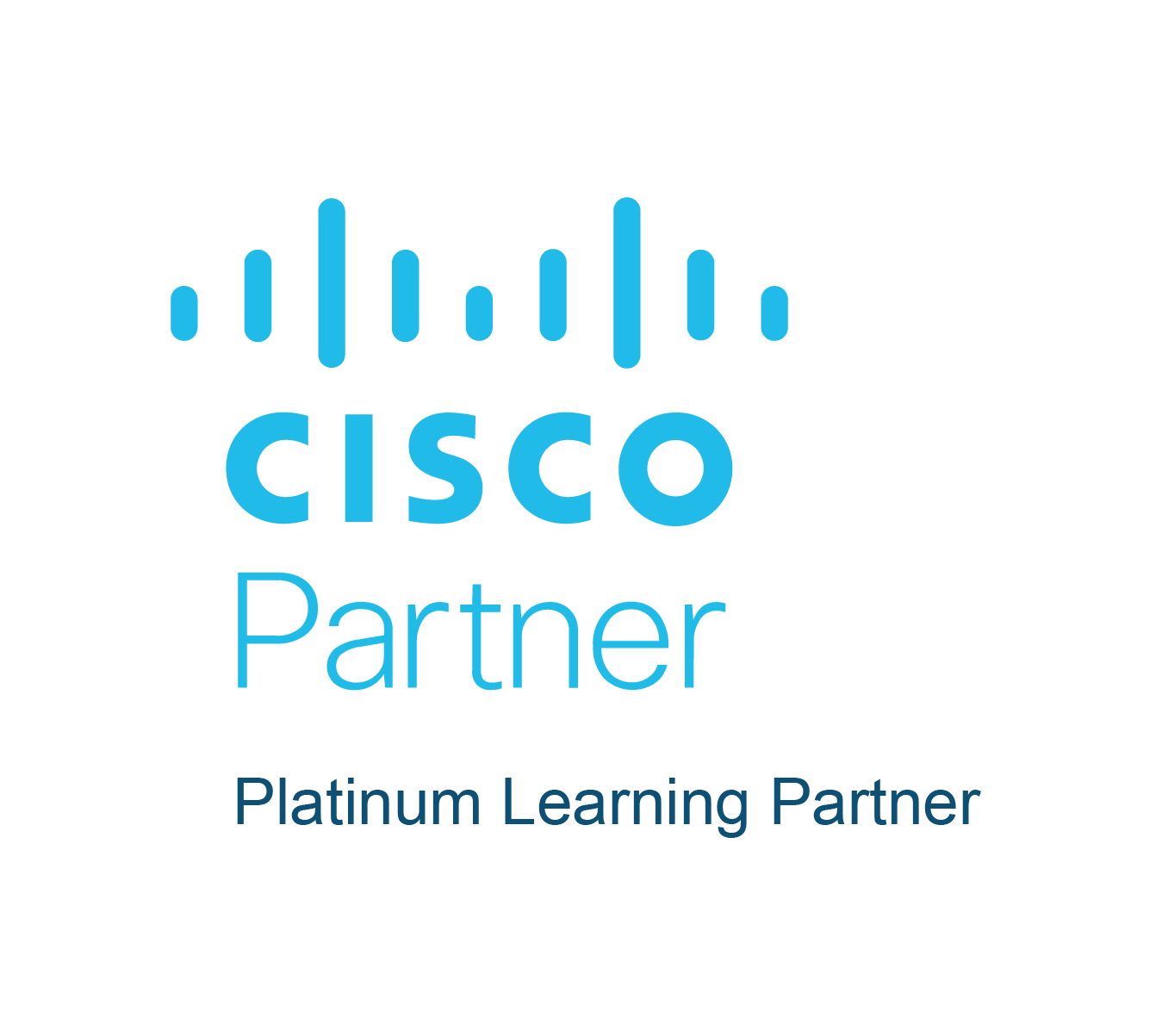 Las Redes Basadas en Intención (Intent-Based Networking - IBN) son el nuevo modelo emergente en la industria para la próxima generación de redes basadas en SDN.
El objetivo final es que la red continuamente monitoree y ajuste de forma automática su rendimiento para asegurar el cumplimiento de las necesidades del negocio.

Características del curso
Contiene todos los elementos interactivos necesarios para aprender y practicar como en un aula presencial, pero con la ventaja de aprender libremente y a su ritmo. El curso está en inglés ya que es la mejor manera de adaptarse a los conceptos que aparecerán en el examen de certificación.

Las clases
Videos HD subtitulados dirigidos por un instructor en inglés.

Práctica y reforzamiento
Evaluaciones graduadas y acceso por 6 meses a laboratorios.

Herramientas adicionales
Marcadores de página, medallas por logros y progreso, glosario de conceptos.

Diploma Cisco
Al final recibirá un diploma de Cisco que avala sus estudios.

Temario del curso
Transforming to a Cisco Intent-Based Network

IBNTRN
What you'll learn in this course
The Transforming to a Cisco Intent-Based Network (IBNTRN) v1.0 course teaches you how the functionality of Cisco® SD-Access fits into Cisco Digital Network Architecture (Cisco DNA™). Through a combination of lessons and hands-on learning, you will practice operating, managing, and integrating Cisco DNA Center, programmable network infrastructure, and Cisco SD-Access fundamentals. You will learn how Cisco delivers intent-based networking across the campus, branch, WAN, and extended enterprise and ensures that your network is operating as intended.
How you'll benefit
This course will help you:
Configure an open, software-driven approach that makes the network simpler, more agile, and responsive to business needs
Leverage the functionality of Cisco DNA Center to streamline operations, reduce costs, detect and contain threats, and continuously align the network to business needs
Objectives
After taking this course, you should be able to:
Identify the Cisco Digital Network Architecture solution by describing the vision, strategy, general concepts, and components.
Describe the Cisco DNA Center design application, hierarchical network design, and basic network settings, and describe the integration of Cisco DNA Center with Cisco Identity Services Engine (Cisco ISE) for Automation and Assurance.
Describe the Cisco DNA Center Inventory and the available mechanisms for discovering and adding network devices, and explore the device compatibility with Cisco DNA Center and SD-Access.
Describe the Cisco DNA Center automation features such as configuration templates, software image maintenance, and Plug and Play (PnP) device onboarding.
Explore the Cisco DNA Center user interface, the available workflows for onboarding devices, and how to design and manage a network.
Introduce Cisco SD-Access, describe the different node types in the fabric and the two-level segmentation provided by the solution, and take a deep dive into the control and data plane protocols used in Cisco SD-Access.
Describe the Cisco DNA Center workflow for deploying Cisco SD-Access, defining all the prerequisite network settings and profiles, defining the required policies, creating fabric domains and sites, and provisioning fabric nodes.
Create and manage fabric domains and sites, provision fabric devices, and onboard your endpoints in a single site or distributed fabric campus network.
Describe the features available for automating and monitoring wireless networks with Cisco DNA Center, and describe the available deployment models with their benefits and limitations, such as wireless Over-the-Top (OTT) and SD-Access Wireless.
Describe the Cisco SD-Access Extension for IoT solution, its architecture and components, and the benefits and limitations of the solution
Describe the use cases and migration scenarios for migrating users from traditional campus to SD
Outline
Introducing Cisco DNA Architecture
Cisco DNA Center Design
Cisco DNA Center Inventory
Cisco DNA Center Automation
Explore Cisco DNA Center and Automating Network Changes
Introducing Cisco Software-Defined Access
Deploying Cisco Software-Defined Access
Deploy Wired Fabric Networks with Cisco DNA Center
Cisco SD-Access for Wireless
Cisco SD-Access Extension for IoT
Deploy Brownfield and Fabric Wireless Network with Cisco DNA Center
Migrating to Cisco SD-Access
Cisco SD-Access Multicast
Integrating Cisco DNA Center
Deploy SD-Access Layer 2 Borders and Multicast and Integrate Cisco DNA Center with External Services or Applications
Understanding Programmable Network Infrastructure
Operating and Managing Cisco DNA Infrastructure
Test Drive Cisco DNA Center APIs